First housing service for short-term employees
of international organizations in Geneva
Accomodation of employees of International Geneva (international organizations, permanent missions, consulates, NGO) having short-term working contracts and seeking for temporary accommodation for a few months in Geneva and neighborhood. 

According to the study conducted by the Joint Inspection Unit of the United Nations system nearly 40% of the UN workers are short-term employees and the number of interns keeps increasing from year to year. 

The main difficulty in finding accommodation for short-term employees of International Geneva is the rental period. In most cases, their working contracts last between 2 and 6 months, that's why it is important to propose temporary housing corresponding to this duration. 

Primadom is specializing in short-term furnished rentals by offering 4 advantages to its clients: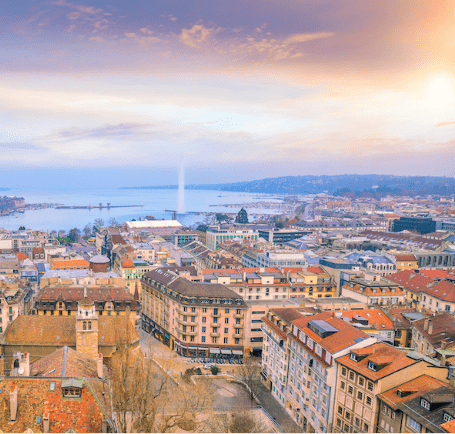 All apartments can be rented for short or middle term. Only 1 month notice is needed in case of a longer or shorter stay. 
All our apartments are central and in walk distance from public transport with direct lines to Nations, Cornavin train station, Geneva Airport.
Only one month's rent security deposit and simplified list of documents are needed in order to rent an apartment.
During the rental contract our team is available to answer any questions of our clients.
Rima Tkatova
CEO and Founder of Primadom SA
Originally from Kazakhstan and holding a PhD in international law from French university, Rima used to work a lot internationally. Combining experience in international organizations such as United Nations (UN) and Organization for Security and Cooperation in Europe (OSCE) and teaching at the Faculty of Law of the University Lyon III, Rima used to live between Kazakhstan, France, Switzerland, Austria and Poland.

These experiences have been associated with search of temporary accommodation, which was not an easy operation with a fixed-term employment contract of a few months. Keeping in mind and heart this issue, Rima decided, after her final installation in Geneva region, to create a project of housing of short-term international employees in Geneva by founding Primadom SA in 2013.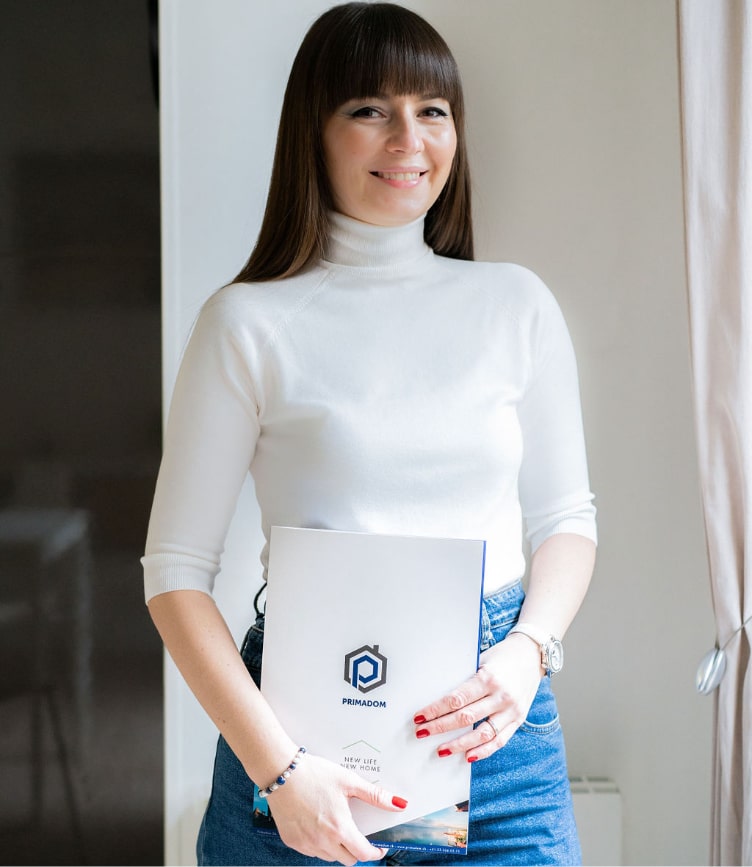 I spent a little over 7 months at one of Primadom's charming and well maintained studio and it was perfect for me. Not only was the renting process super easy and quick, there was never any additional administrative hassle. The whole process from the initial visit of the apartment with Primadom to receiving my deposit back when I left was extremely smooth! And this is rare in the Geneva-Ferney area! I would highly recommend Primadom for anyone looking for a secure, safe and hassle free living experience!
My experience with Primadom has been nothing but awesome. They have been so professional and nice since the first day I got in touch with them. I am renting out one of their renovated listings, which includes almost everything you might need to settle in. My studio is also well-located in the centre of Ferney. As I am so satisfied with Primadom, I keep recommending it to my colleagues and friends who might be looking for decent housing options.
I have rented my apartment for 7 months and I am very satisfied with Primadom's service! The apartment is very well equipped and clean, and all I need to do is to take my luggage and turn the key. Whenever I have problems, they support me with swift responses and are always being helpful. I recommend Primadom! It saved me a lot of time and effort!
Ready to book your accommodation?